Dear Birmingham – a conversation with My Hometown by Karamat Iqbal
Book £13.99, 228 pages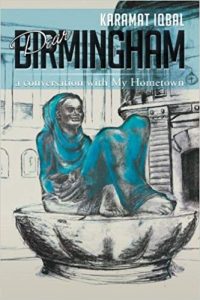 Birmingham has the largest Pakistani community in the UK. Muslims are already the majority religious group in its schools.
Since the days of the Lunar Men, Birmingham has been a leader of cities. But, can it sustain its success without the active participation of its Pakistani citizens?
This extensively researched letter from one of its 'adopted' sons comments on race relations in the city and draws attention to the wholesale exclusion of Pakistanis from centres of opportunities and power.
Is it time for positive action strategies, even a new 'social contract', to be put in place? For the journey ahead, a route map is suggested in the form of 'Birmingham Principles'.
This social commentary is directed at everyone who cares for Birmingham's future
British Pakistani Boys, Education and the Role of Religion: In the Land of the Trojan Horse By Karamat Iqbal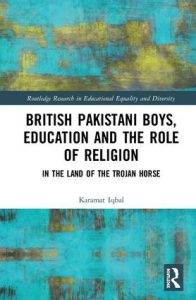 "This is a must read book. Iqbal's empirical evidence not only examines British Pakistani Boys but interrogates issues concerning mono and multi faith environments, gender issues and the realities of monoculture within the possibilities of multiculture. A key and important text for education and the wider social sciences for both undergraduate and postgraduate students."
Richard Race, Senior Lecturer in Education, University of Roehampton.
"Iqbal opens the door on the complex connections between ethnicity, religiosity and education. Drawing on both his insider's knowledge and research expertise, he fleshes out how Pakistani and Muslim identities have been accepted, ignored and critiqued in Birmingham's schools over recent decades; he thereby places recent controversies, such as the Trojan Horse Affair, within a nuanced account of the shifts in national and local policy and practice. This book will be invaluable for anyone – whether academic or professional, and whether in the UK or beyond – interested in these increasingly problematised debates across education."
Nigel Fancourt, Associate Professor, University of Oxford.
"This book makes a timely contribution in questioning the received wisdom of 'toxic Pakistani masculinity' which often dominates most popular discourses on Muslim boys in schools. Iqbal deserves praise for writing this highly accessible, theoretically informed and empirically rich study. Moreover, Iqbal's framing of Culturally Responsive Pedagogy takes the reader beyond simple theory and analysis by providing some useful policy recommendations."
Dr Shamim Miah, Senior Lecturer, University of Huddersfield, author of Muslim Schooling and Question of Self-Segregation and more recently, Muslims, Schooling and Security: Trojan Horse, Prevent and Racial Politics.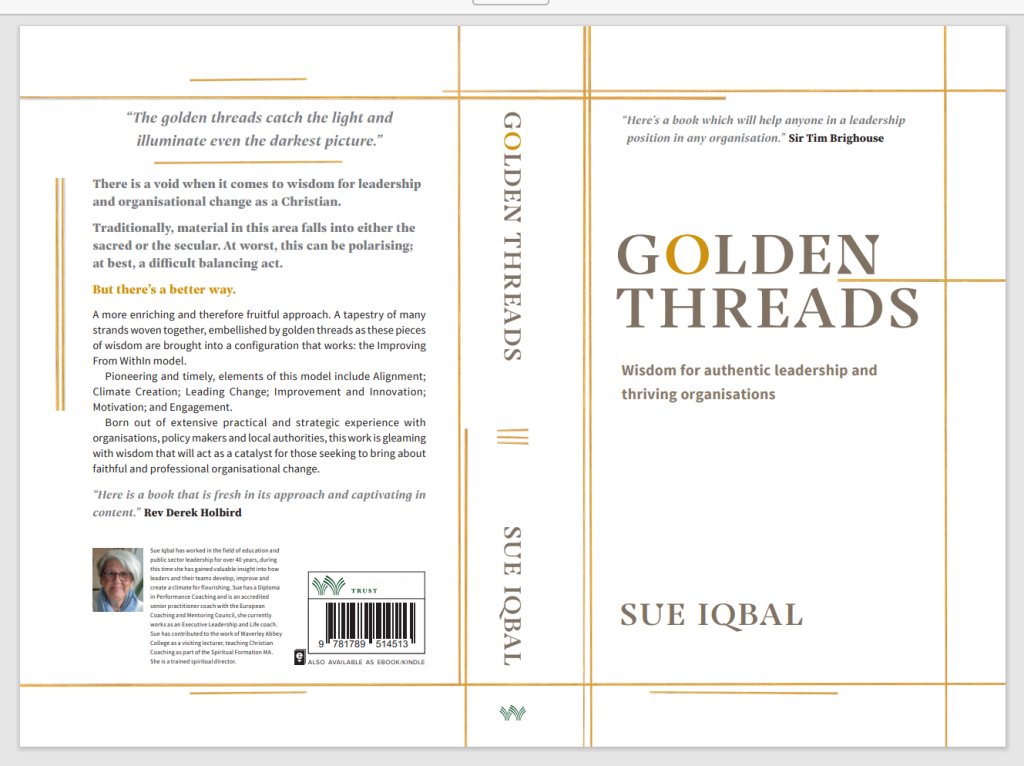 Read Sue's new book. Written to leaders and those interested in leadership. Sue's accumulated wisdom from her career spent as a leader or in supporting and coaching leaders. Presenting her model Improving from WithIn, the theories and theology that underpin it. Interviews with Christian leaders from a range of settings and a call to encourage those tasked with leading and rebuilding broken walls.
Paperback and E Book Available