Finding your way in a time of uncertainty
                        What are the signs to help you discover the path ahead?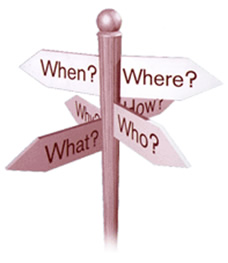 Signposts Coaching is a process designed to help you to articulate what you really want, to discover the strengths you have and to map out some actions that will help you get the outcomes you desire.
Sessions will provide opportunity for you to answer some of the following questions
What are you good at and what are your strengths?
What transferable skills have you got?
In which situations do you really flow?
What options might be there?
What actions might you take?
What do you really want to do?
To book a session/course : contact Sue
e mail sue@forwardpartnership.org.uk